Catie O'Keefe
Founder and Artistic Director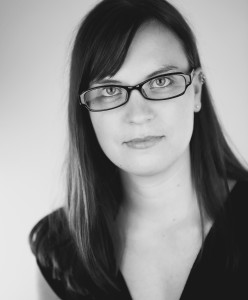 Catie O'Keefe holds a BA in Theatre from Lewis & Clark College in Portland, Oregon USA and a Masters in Playwriting from Royal Holloway University of London UK. Her work has been performed in London at the Jerwood Centre, Southwark Theatre, Henley Fringe Festival, The Royal Court Upstairs, Theatre 503 and the 2008 Edinburgh Fringe Festival. She participated in the Fall 2007 session of the Royal Court's Young Writers Program and also the 2008 Invitation Class back at the Royal Court. The Space Between My Head and My Body premiered at London's Theatre 503 and then transferred to the Underbelly Baby Belly 3 in Edinburgh (available for purchase through Original Works Publishing). Her Play Deception, Illusion and Nate has been performed in the US and as part of the Dyssing Monday's Dyslexic festival in October 2008 and again in the Henley Fringe Festival in July 2009 in the UK. Extraction was produced in March 2010 at the Camden Etc. Theatre and then in June 2011 in New York City with Davenport Theatrical.  An Apartment with Grace was one of six winners to be produced for The Louisiana State University Outworks Festival in April 2010. She served as Playwright in residence at New Edgecliff Theatre 2010-2013 during which they produced Darker (also available through Original Works Publishing) in the 2011 Cincinnati Fringe Festival,  Poe-ssessed in October 2011, The Canterville Ghost in October 2012, Slow Descent From Heaven in February 2013 and Frankenstein in October 2013. She wrote and directed Welcome Home: The Waddie Welcome Story at the historical Emery Theatre in May 2012. Flight 212 debuted in Cleveland, OH and then transferred to Cincinnati and finally Portland, Oregon. She has been part of an on-going workshop project, Fantasies and Nightmares, taking place in New York and is the writer for Shark Eat Muffin's latest touring project, Best Intentions, which will visit a number of venues in the US before making its way to London and Edinburgh in Summer 2016. She is a recipient of the Peggy Ramsay Grant (UK). She is a member of The Dramatist Guild, the Network for Ensemble Theatres and The International Center for Women Playwrights.
Jeremy Lewis
Managing Director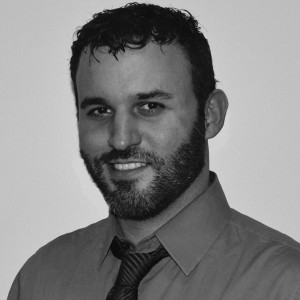 Jeremy Lewis' passion for theatre is rooted in advancing theatre work, and in belief that from concept to performance, theatre's greatest purpose is to serve the community in which it finds itself. From 2009 to 2012, Jeremy was the associate artistic director at The Players Guild Theatre where he oversaw new play development and assisted theatre operations. In 2013, he joined the Cleveland Public Theatre as an administrator and assistant instructor for the theatre's award-winning Student Theatre Enrichment Program (STEP), and also worked for Stagecrafters as a director and theatre instructor. He has directed thirty theatre productions including A Few Good Men; The Lion, the Witch and the Wardrobe; Our Town; The Shape of Things; and numerous new works. He is a theatre arts educator with ten years of experience teaching elementary students through senior learners; including youth with autism, college professors, professional actors, youth performers, at-risk teens, and even magicians. He founded and produced From Script to You: New Works Festival at North Canton Playhouse from 2006-2012. Jeremy P. Lewis earned his B.A. in communication arts with an emphasis in theatre from Malone University in 2007. Currently, he holds the graduate assistantship position of media manager and is working toward an M.A. in arts administration at The University of Akron.