Official announcement coming soon to a theatre venue near you.
Regional and International Tour:

Best Intentions
Directed by Courtney Brown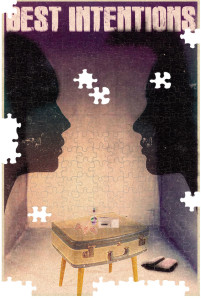 This two woman play staring Amy Fritsche* and Jess Tanner. will tour through the US and over to the UK during the 2015-2016 SEM season. Keep watching this website or like us on Facebook to be kept up to date on the latest tour dates and locations.
Emilia, a well to do Army wife, and Angelica, a live-in nanny, have never met, or have they?  Their situations seem extremely familiar to one another the more they begin to explore the moments leading up to their meeting. Both spirited, A- personality women, they find themselves stuck (both physically and mentally). As their individual stories creep out ,they find that they have more than a few secrets to share.  Racked by guilt, confusion and even suffering from disillusion, they explore the nature of their captivity as well as a shared personality flaw which seems to have landed them in this situation. Based upon significant, but often overlooked, female characters from Othello and Romeo and Juliet, these two women breathe new light and darkness into what they thought were their best intentions.
This play is written by Catie O'Keefe, conceived by Courtney Brown and Amy Fritsche*, and devised through a partnership of all three artists.*Denotes Equity Actor/Actress
After a successful tour in London and Edinburgh in August of 2016, we are eagerly awaiting new tour dates and locations for the continuation of this show into 2017. Keep checking back.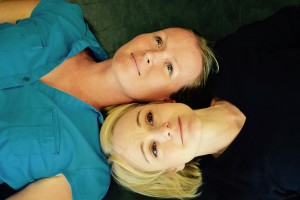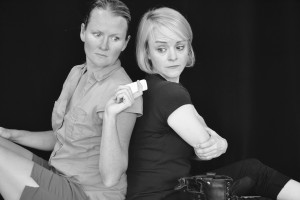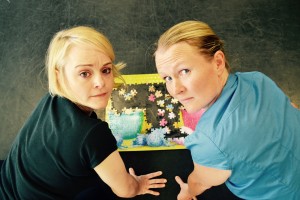 New York, NY:

Fantasies and Nightmares
An international core team of three from Ohio, New York and London continue to develop this play following a 48 hour intensive workshop that took place on May 10-11th 2014 in New York City and a staged reading on May 18th 2015 at the TBG Theatre. There will be a full production of Fantasies and Nightmares in 2016; watch this space for more information on date and venue.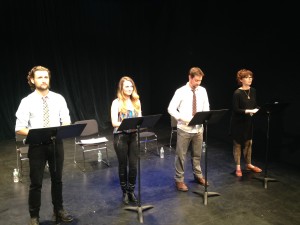 Ralph remembers his high school crush on Sally. But perhaps that's not all he recalls. Inspired by a dream, his feelings for her reignite. He finds her online and soon enough, she stretches into the four corners of his monotonous working days. She consumes his every thought and he cannot rest.
Adamant that their meeting again would prompt 'their moment', he plans a wine and cheese party. In her honor. The obligatory Facebook event is created. And as he is provoked and cautioned in varying measure, by co-worker Micky, Ralph drifts into dangerous territory.
Meanwhile, Ralph's wife Deb is eternally preoccupied, finding solace from her distant husband by caring for a bird with a broken wing. Deb is holding out hope that the impending soiree will jump start things at home, especially given their son's recent absence.
Ralph is jolted through fantasy and nightmare; shutting out reality in favor of what a new fate might hold for him. Meanwhile, those around him are grappling with their own lives and plotting escape. What happens when no space remains between the real and imagined? Where can you go and who is there left to blame?