The official title of the 2016-2017 season is "TBD". While we never know what the year will bring, we are excited to announce the re-work on two full length plays by Catie O'Keefe.  Where they will end up… we don't yet know.
The Bathtub Sessions
This play was written during O'Keefe's time as a Masters student at Royal Holloway University of London in 2006-2008 and garnered much attention in London at the time and even was the submitted piece of work that got her accepted to the Royal Court's Young Writing Program.  Since then, the play sat mostly untouched until the summer of 2015 when O'Keefe choose to revisit the play to see how she could improve upon it while at the Kenyon College Playwriting residency. Having completely rewritten two of the characters, O'Keefe now hopes to focus on getting the play back up on it's feet.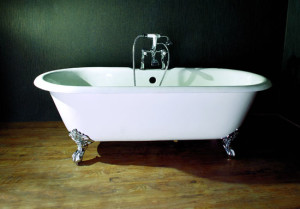 Synopsis: The Bathtub Sessions is a dark comedy/drama about teenager Mary, recently recovering from a suicide attempt. She's now receiving the attention she never got before the incident and finds most of it unwanted and forced from her parents Liv and Oliver. They, however, take the act very seriously and make it their mission to find the cause and cure for Mary's "call for help" and additionally her strange behavior towards the claw foot bathtub where the act took place.
As if by miracle, nosy neighbor Molly has presented the perfect solution as she just happens to be dating an awarded child psychiatrist and American expat Dr. Peter Allison. With an agreement to give Mary ongoing therapy, Liv and Oliver are overjoyed thinking that this will certainly be what brings Mary out of her shell. For a time, all seems normal for Mary who concludes that she enjoys seeing a therapist. While her parents are briefly concerned with how much time she continues to spend in the bathroom they seem satisfied with the knowledge that she will soon be receiving professional help and are trying to forget all about her recent tragic events.
Through various key relationships, including Molly's son Eric, recently back from University, Mary explores the root for her own personal demons and tries to distinguish what is real pain and what is just teenage angst. The play engages the world of one quirky yet intriguing teenager whose initial attention seeking act spirals out of control into something much more serious. While her parents attempt to fix what is not broken and ignore the deeper issues; including looking past the fact that the famed Dr. Allison may be doing more harm than good.
264 Hours –

"An experiment in a sleepless society"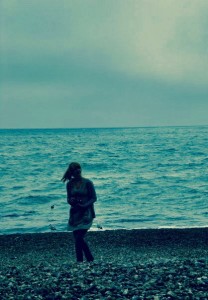 This play was originally written in London in 2008 and received a staged reading at Southwark Playhouse.  This play aimed to look into the idea behind group think, cult mentality and the longing of people to feel special but also part of something. The idea came from the true story of Randy Gardner who holds the world for staying awake the longest without stimulants (11days and 24 mins) and O'Keefe's interest in people who join cults. While there were a diverse range of characters within the piece, initial feedback brought to light the lack of motive behind some of their intentions for their actions and O'Keefe has since gone back to the drawing board on connecting the dots of this complex and edgy plot.
Synopsis: What happens when a group of insomniacs come together to enlighten their minds with a week's worth of workshops, seminars and sleep deprived hallucinations; only sex, suicide, theft, love, scams and self discovery, of course. In 246 Hours, young and intelligent, Tula seems to be the only person at this annual conference who is able to see through the distraction and deception of its hosts. Yet, while disobeying orders, will her actions drive her to find true love with a total stranger or to lose her grasp on reality finding herself trapped between sleep and awake. 246 Hours is an adventure through what happens to one girl when she seeks to answer some of life's biggest questions by staying awake for 11 days straight.