Meet the collaborators who are currently about to tempt your taste buds by making dangerous yet savory theatre.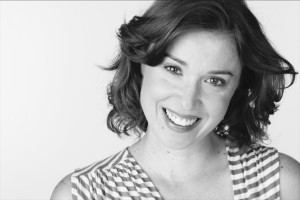 Courtney Brown is a professional actor, vocal coach and choreographer. As an actor, Courtney has performed nationally and internationally in Regional Theatres and Off-Off Broadway in New York City. Courtney performed as part of the first All-American production at the MeetFactory in Prague, Czech Republic in the world premiere of Fault/Line. She spent a year as a Resident Actor with the Know Theatre of Cincinnati, where she received critical praise and awards for her portrayal of Eurydice in the regional premiere of Sarah Ruhl's Eurydice as well as her performance of Harper Pitt in Angels in America: Millennium Approaches and Perestroika. Recently, Courtney performed as Rachel in the world premiere of Johanna: Facing Forward at Cleveland Public Theatre. She is the co-creator of several works of movement theatre, including The Wait, which was a critical success at the Piccolo Spoleto Festival, as well as A Day and Fault/Line.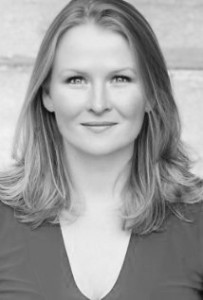 Amy Fritsche earned her Master of Fine Arts in Musical Theatre from San Diego State University graduating Phi Kappa Phi. She earned a Bachelor of Fine Arts in Acting from the University of Southern California where she received the James and Nony Doolittle Award. She has also studied at Yale University, American Academy of Dramatic Arts and Beverly Hills Playhouse. Amy has taught acting, directing, and musical theatre at Southeast Missouri State University, acting at San Diego State University and The La Jolla Playhouse. She has also taught dance at numerous dance studios in Arizona and California.
She has directed a number of plays and musicals including Anything Goes, Into The Woods, Lend Me a Tenor, Hot Mikado,The Crucible, and Legally Blonde. Amy has performed in films, commercials and on stage. She has worked with Fox Animations Studios, toured with Theatre League and performed internationally at the Edinburgh Festival Fringe. Regionally she has worked with Arkansas Shakespeare Theatre, Phoenix Theater, Lyric Theater of Oklahoma, and Odyssey Theater in Los Angeles. Locally she has worked with Cleveland Public Theatre, Porthouse Theatre and Dobama Theatre. Favorite roles include, A Little Night Music (Countess Charlotte), As You Like It (Rosalind), The Marvelous Wonderettes (Cindy Lou), Into The Woods (Baker's Wife), Annie (Grace Farrell), Chapter Two (Jenny), Arcadia (Hannah Jarvis) and Violet (Violet).

Michelle McMahon is an actor and maker of theatre. Recent theatre performances include: Adventure 1: a Tail of Two Cities (City of London), Kill your Speed (Venice as a Dolphin), The Eye Test (Nigel and Louise) Broadening (GlassDoll productions), Reply to PO Box 49 (Curious Dave/Screen Deep productions), Early Days of a Better Nation (Battersea Arts Centre), House of Cards (Kensington Palace), Crack the Code and FuturePlay (FutureFest).
She is an associate with interactive theatre makers, Coney, and a board member of Shark Eat Muffin theatre company, a global collective of writers and theatre makers, creating thought-provoking performances for local and international audiences. She has most recently worked in collaboration to develop new writing on Fantasies and Nightmares with Catie O'Keefe and Inhabitance with Peter Dunne.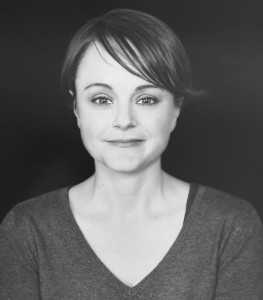 Jess Tanner – Jess Tanner is a first-year Master of Fine Arts in Theatre Acting Candidate at Kent State University's School of Theatre and Dance. She received a Bachelor of Arts in Drama from the University of Georgia in Athens. She also studied at Primary Stages Einhorn School of Performing Arts in New York. Jess worked for many years as the Managing Director of Theatre at Sea, a sister company of New York's legendary The Theatre Guild. She currently teaches Art of the Theatre for Kent State University. She recently performed the roles of Lucas in The Tale Heart, produced as part of Kent State University's Blackbox Series; Brighella in Kent State University's production of The Servant of Two Masters, and Hortense in Kent State's concert staging of Zorba!, produced in conjunction with The Musical Theater Project of Cleveland. She also co-directed The Vagina Monologues for the Blackbox Series earlier this season. Her other favorite past roles include Moon Over the Brewery (Miriam), You Can't Take It with You (Essie), August November (Margot), The Love Talker (Gowdie), After Wednesday (Lila), Chamber Music (Woman in Armor), Baby with the Bathwater (Cynthia), and Dancing at Lughnasa (Christina).